Thank you for visiting our stand during TRAKO 2021. The attention we received was a positive surprise and boosted our motivation for further development.

At TRAKO 2021 we proudly premiered: 
A world first: the implementation of e-paper displays in a rail vehicle
in cooperation with NEWAG S.A.
More information:
Rynek Kolejowy | Premiera elektronicznego papieru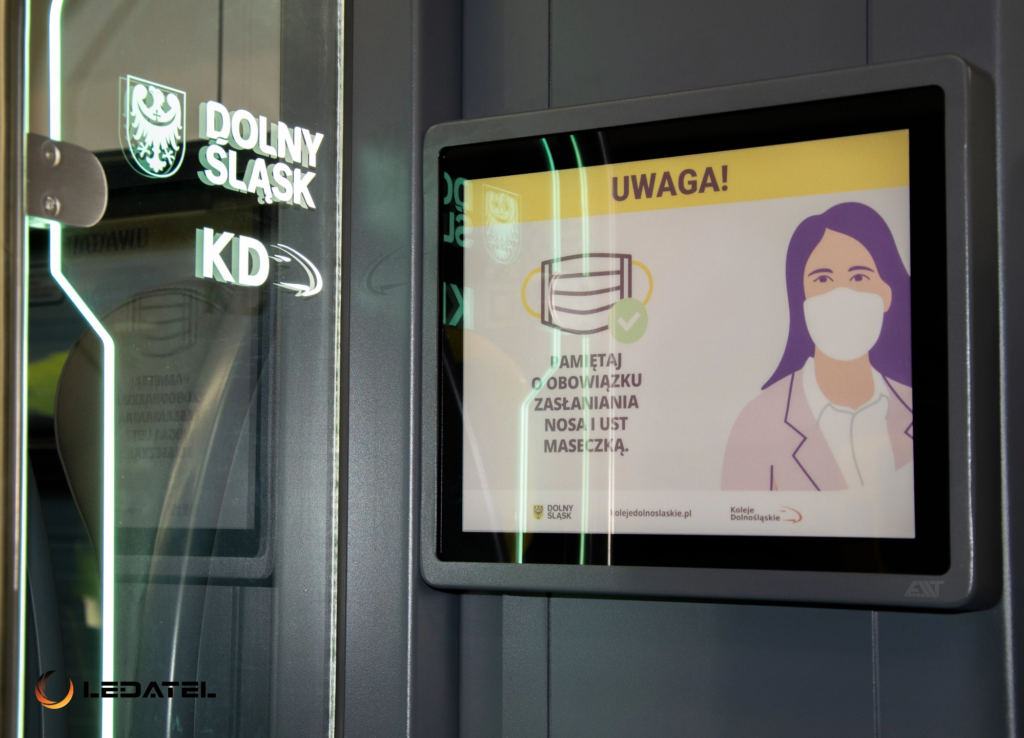 Global premiere of 4-color 25,3" E Ink display
Intensive, bright colors (yellow, red, black and white) draw attention to the displayed content, which can be presented horizontally or vertically. 
During TRAKO 2021, LEDATEL signed a cooperation agreement with PKP TELKOL sp. z o.o. becoming a the company's technological partner. We would like to express our thanks for this opportunity. We also hope that the coming years will bring many new groundbreaking tech solutions developed jointly with our new partner.
More information: PKP Telkol Twitter