Information System – Electronic Paper - Ledatel
An eco-friendly medium for the presentation of static messages and advertisements.
Maximum content. Minimum energy consumption.
A complete and comprehensive e-paper system for displaying static information and content management. Using E-ink screens guarantees the highest possible visual quality and sharpness of the presented content. One of the biggest advantages of e-paper displays is the minimal power consumption which is only needed for switching content. Once complete, it stays on-screen without any further need for electricity. The superb screen quality ensures perfect visuals even in strong sunlight.
Android, iOS and browser-based apps enable user-friendly, simple and convenient content management for individual or entire groups of displays. A shared API allows the displays to be integrated with other systems.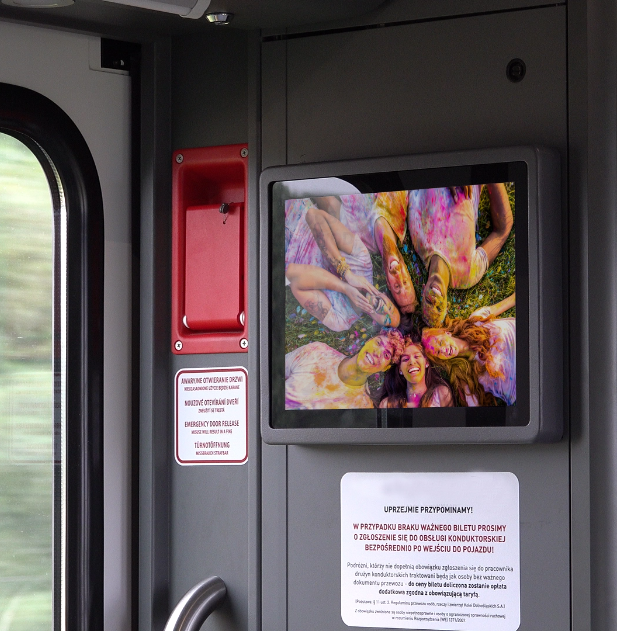 In public transport vehicles and infrastructure for presenting timetables, safety messages and emergency notifications with negligible power consumption
Digital Signage
E-paper can also be used as information boards in restaurants, cafes, hospitals, cinemas, theaters, and schools and universities
Main features, tasks, and functionalities
Presenting advertising content
PIS and DPIS data broadcast
Presenting maps and messages for passengers
Timetables at stops
Information stays on-screen even during a power outage
Built-in color or black and white 9" to 42" displays with GSM, WiFi and GPS modules. For indoor and outdoor use in public transport vehicles and infrastructure
For outdoor applications there is a specially dedicated, fully autonomous model which includes a display, solar panels and a battery.