Hearing Loop System - Ledatel
Passenger-friendly communication support for hard of hearing persons.
Communication without barriers.
Induction loops are used to support hard of hearing persons traveling by public transport. This solution lets them receive clear audio signals from the Passenger Information System without any external interference, significantly improving the travel experience.
The signal from a sound source, in this case the Passenger Information System, is sent to a loop amplifier installed in a vehicle, at a station or at a stop. The amplifier then generates a current which flows in a closed circuit creating an alternating magnetic field which is finally converted into sounds by a hearing aid coil.
Public transport: trains, trams, busses and taxis
Public transport infrastructure: stations, platforms, stops, airports
Passenger service points: ticket offices, passenger information, rest areas
Intercoms, SOS points
Lecture halls
Cinemas and theaters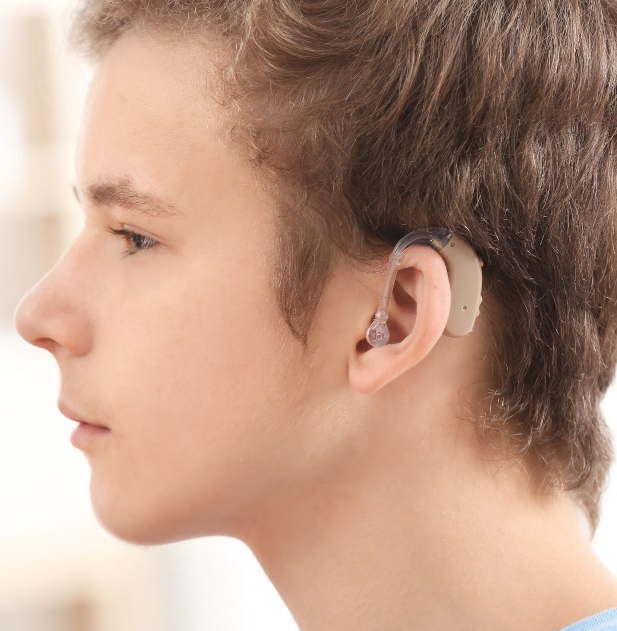 Loop performance and driver performance measurement methods:
The controllers are designed in accordance with the IEC 62489-1 standard which enables the creation of an induction loop system meeting the requirements of the EN 60118-4 standard. The system must be properly designed, installed, and activated.
Railway:
Controllers dedicated to applications in rail vehicles meet the requirements of:
EN 50155
EN 50121-3-2
EN 50121-4
EN 61373
EN 45545-2

Buses/Automotive:

Controllers dedicated to bus applications meet the requirements of:
EN / ECE R10, covering the requirements of EN 50498
Safety and general standards:
EN 62368-1
EN 55032 and EN 55035
RED Directive 2014/53/EU
RoHS Directive 2011/65/EU
Main features, tasks, and functionalities
Signal transmitted directly to the receiver via an induction loop circuit
High legibility of information received by the users
Noise reduction
Remote system management capabilities via a web interface
Loop driver
Induction loop wiring (option)
Field strength meter (option)